By Estelle Erasmus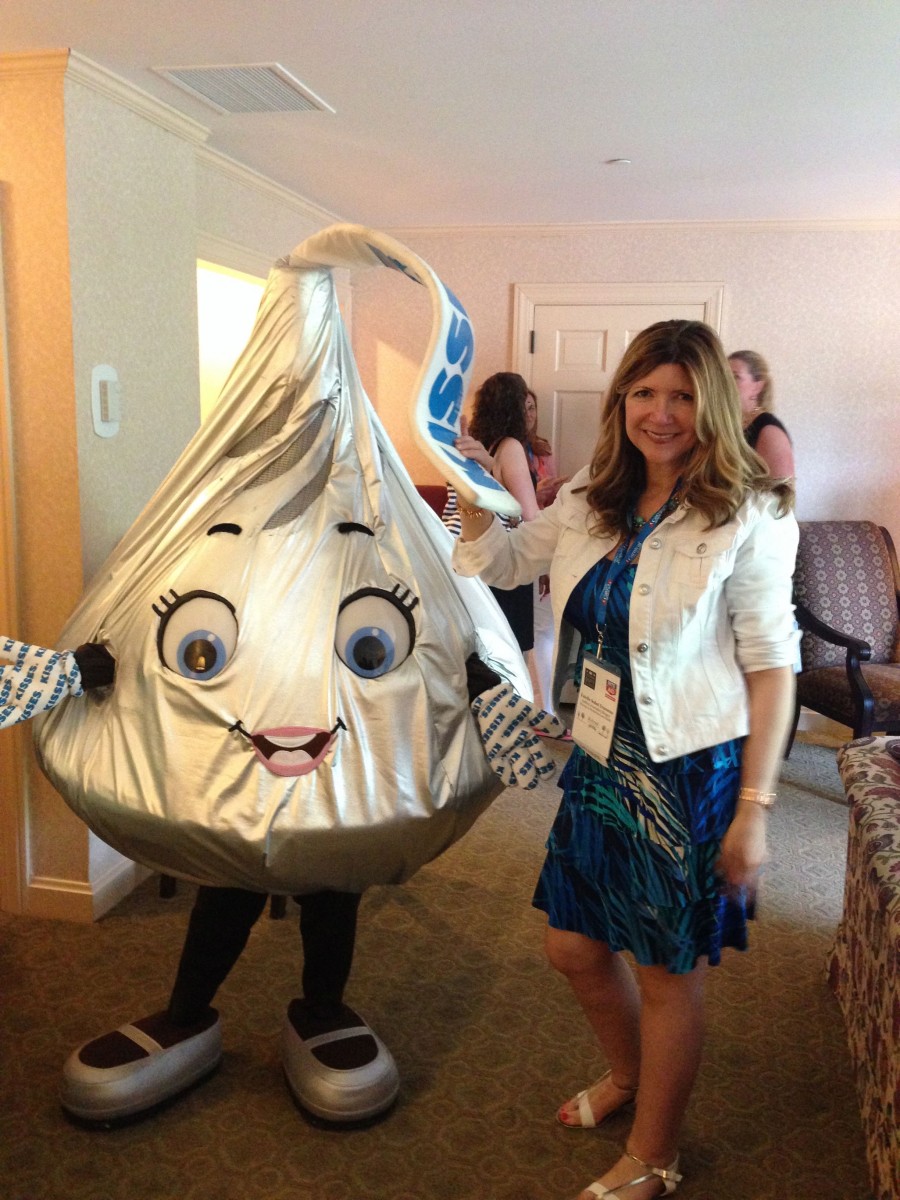 iRetreat2014 : A Retreat for Online Influencers took place at the Hershey Lodge, in wonderful Hershey, PA at the end of June. Run by Cecelia Mecca and Bridgette Duplantis otherwise known as the Double Duty Divas, LLC the retreat used to be called Reviewer's Retreat, and offered an opportunity for Bloggers to connect with and learn how to work with brands. iBlog magazine was the media partner for the conference. The best part was that my family came along and we made it into a mini-vacation.
I was also proud to be a speaker at the conference. My talk was Getting Published in a Crowded Marketplace. I focused on how to acquire an agent, ways to create opportunities, and how to get involved in anthologies.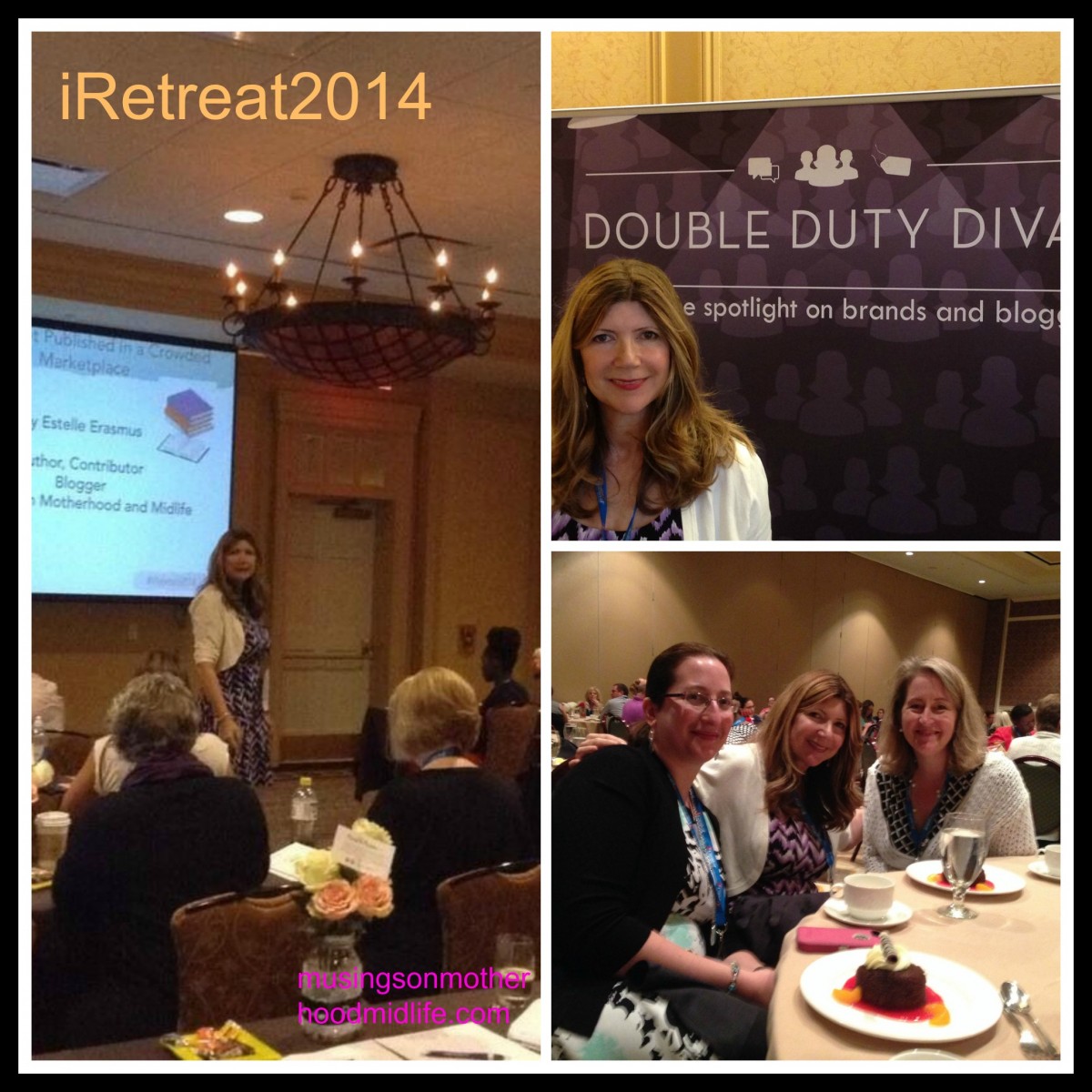 Some of the highlights from the conference:
Hearing  keynote speakers Audrey McClelland of Mom Generations and Vera Sweeney of Lady and the Blog talk about their successful partnership. I had just seen them at their fantastic #GettingGorgeous event (an event featuring brands, bloggers and beauty), which I wrote about here.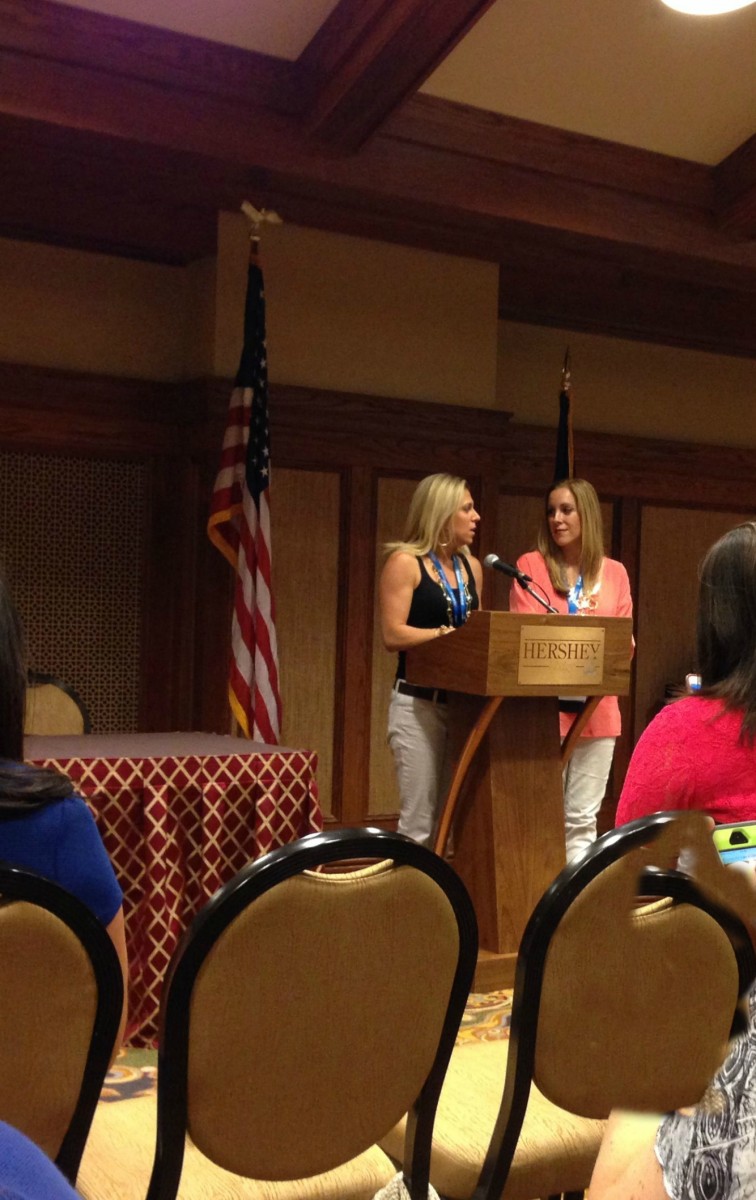 Key tips that resonated from their talk:
For every sponsored post, do three personal posts so you don't lose your audience

When you find your partner set up an LLC right away, so the legal matters are taken care of

Pick a partner you can rely on. Audrey and Vera say they are each other's rocks

Only put your word behind brands you love and use and support
Dan Morris of Blogging Concentrated on Being a Profitable Mastermind:
Dan and Rachel, his partner Rachel Martin
Figure out what you want to focus on and do only that task per quarter. Is it audience? SEO content? Engagement? Making money from your blog?

Get a great email service (he is not a fan of Constant Contact and MailChimp)

Forget about newsletters–they are D.O.A; but it's a great idea to create a small e-book or other pdf or doc that new readers can download (note to self: I should do this)

Don't let technology hold you back. You can use google docs or pdfs for your offering; you don't need to make it fancy
Tales from The Dark Side: Shining a Light into  the PR MInd with Candice Broom and Betsy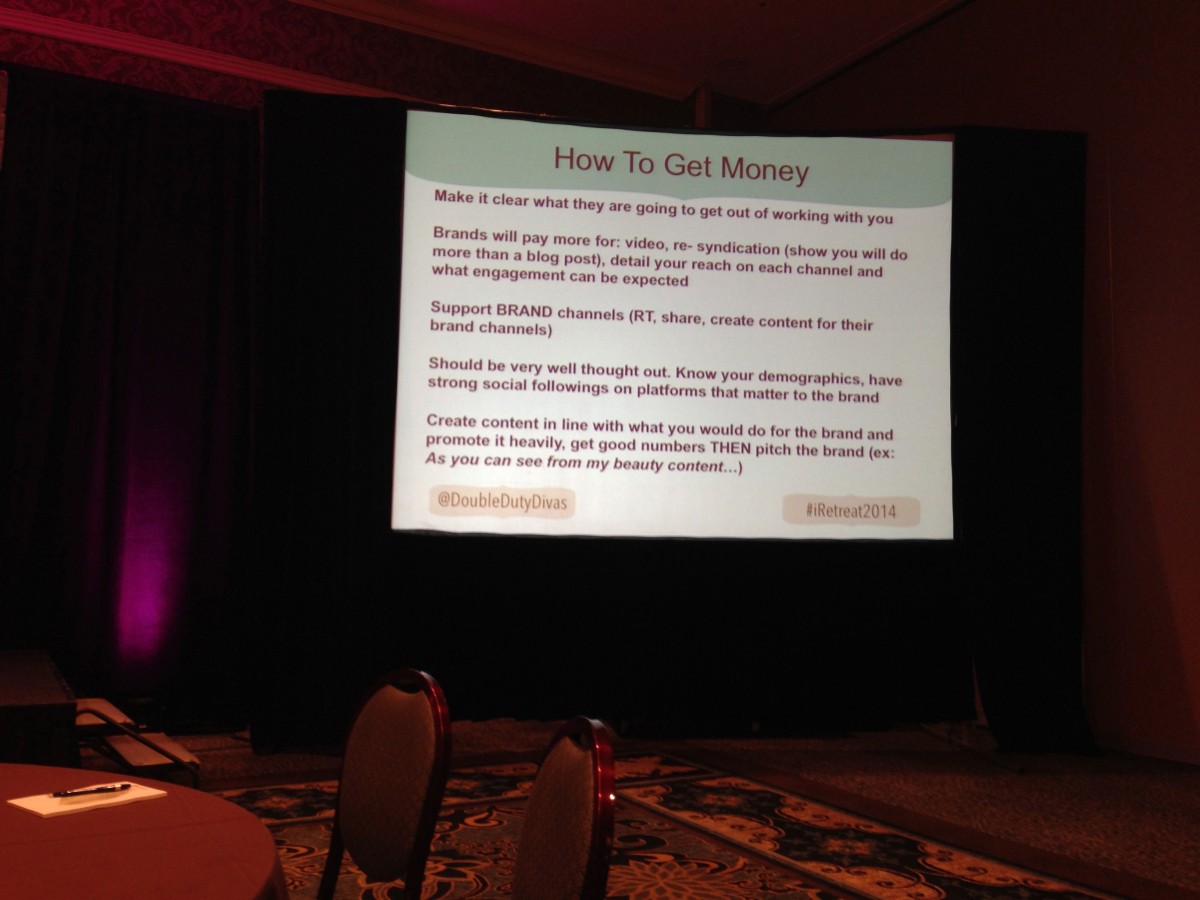 Great tips on working with brands and monetizing
Check your grammar and make sure there is enough white space on your blog

Contact PR people on Monday night and Tuesday morning and you are likely to get a response

Make sure you have a media kit to offer brands (that reminds me, I need to work on mine)
A few tweets that I thought really summed up the conference and mentioned some of the fantastic sponsors, such as:
RT @Frugal_Fanatic: One of my favorite pieces of swag at #iretreat2014 thanks to @Bricks4KidzCorp pic.twitter.com/dmnB7YdIze

— Double Duty Divas (@DoubleDutyDivas) June 26, 2014
Put your pitch in a power point for a "larger ask" so it is easier for PR to pitch to the client. #iretreat2014 pic.twitter.com/unhzINB8ne

— Cecelia Mecca, PhD (@CeceliaMecca) June 23, 2014
@EstelleSErasmus what a wonderful wealth of publishing expertise says anthologies good starting pt #iretreat2014 — Jennifer LoBianco (@8foldtweets) June 23, 2014
#iretreat2014, a conference for online influencers, is trending! Woot! pic.twitter.com/mKNml7Prwf — Cecelia Mecca, PhD (@CeceliaMecca) June 23, 2014
Learning so much #iretreat2014 @VeraSweeney @AudreyMcClellan pic.twitter.com/7yag4FcOe2

— Jena (@RamblingChick) June 22, 2014
The sponsors were outstanding:
Bricks4Kids: They have great toys for kids who like to build, such as Lincoln Logs and K'nex blocks.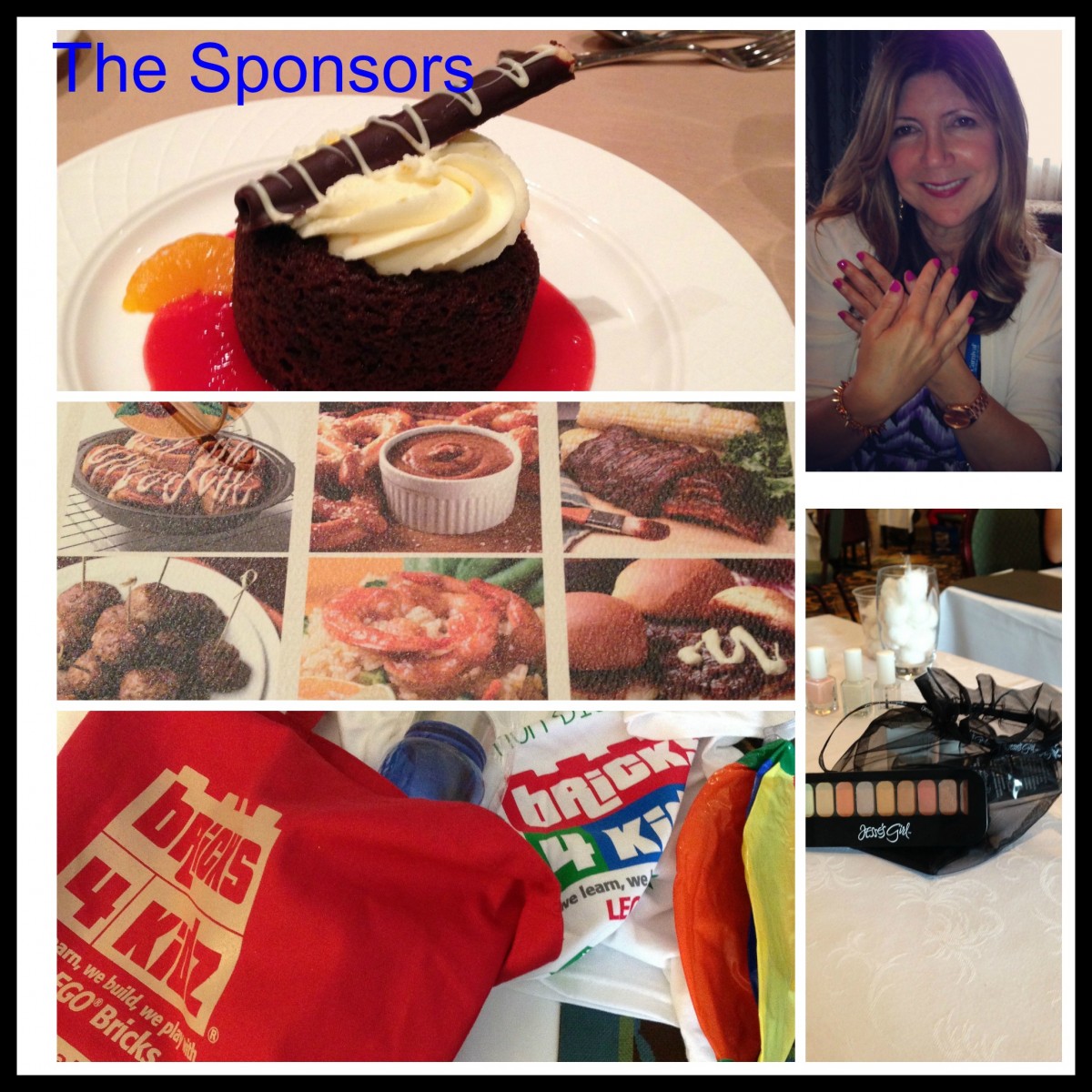 RiteAid: Had a RiteAid Wellness lounge for bloggers to get manicures (see my manicure pic above). They also had a panel discussing what brands look for in working with bloggers. Community engagement is key, so keep those comments coming people.
#Passion Roses: They provided the gorgeous flowers bedecking the rooms at the conference.
Musselman's: Sponsored lunch one day. Delicious chicken and sauce, and the chocolate dessert rocked.
Visit Hershey and The Hershey Lodge at Hershey, PA #HersheyPA, #HersheyLodge #VisitHershey: Offered media passes to local attractions and were informative and friendly, sharing information about the location and the region. Other attractions they mentioned include The National Civil War Museum, Hershey Gardens, The Museum on Chocolate Avenue, Fort Hunter Mansion and other attractions in Hershey PA and Harrisburg.
Jabra: Great bluetooth headsets for the car and while traveling that offer excellent acoustic sound.
For a great roundup post, check out Gina Badalaty's post  on Webhosting Secret Revealed: Top 7 Things I Learned at the iRetreat2014 Blogger Conference. 
I thought the conference was well-run, warm, intimate and very helpful. It was definitely geared towards the more professional blogger and not the newbie, which worked fine for me.
What was the best tip/advice you received from iRetreat14?
[jetpack_subscription_form] or