My Creepy Roommate Story on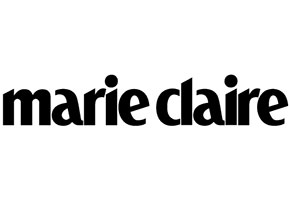 By Estelle Erasmus
I have always loved reading Marie Claire. From the fashion, to the beauty,  to the celebrity stories and stories about real woman and real issues, both the magazine and the website delivers.
That's why I'm thrilled to say that an essay I wrote called Quite Possibly the Creepiest Roommate Story Ever,  about my brief time rooming with a worn, Heather-Locklear, crazy woman named Angelique is up on Marie Claire's website.
It starts…
Like Max Black from the sitcom 2 Broke Girls, I had been nervously itching to make a few life changes, particularly after my roommate ditched me to move from NYC to Queens to marry her boyfriend. I met Angelique, an exotic, well-traveled blonde through an ad she'd placed in the New York Times advertising her apartment. Minus starting a cupcake business, I thought we'd do well together…
To read the rest of my story,  you can find it right here on Marie Claire's site.
Have you had a creepy roommate? Please share your story.
XO
Estelle
[jetpack_subscription_form]
or