By Estelle Erasmus
Hi everyone. Looking forward to seeing my fellow blogging buddies and meeting new ones at Blogger Bash in NYC this week. In an effort to get everyone psyched to see each other Stephanie Glover of A Grand Life has put together a linkup for us to learn a little bit more about the attendees. Here are my answers to her probing questions.
1. Name
Estelle Erasmus
2. Where are you from?
Northern New Jersey
3. How long have you been blogging
I have been blogging since the end of 2011, when I first learned about it from the inaugural 2012 NYC cast of Listen to Your Mother, of which I was honored to be a part of.  Here is the video from my performance. I am a journalist and former magazine editor, so blogging was not a natural career progression at the time.
4. What is the meaning behind your blog name?
Well, I wanted to convey the idea that I'm an older mom (had my daughter after forty), and I thought that using midlife in the title worked for that purpose. I started out writing a lot about motherhood and parenting, but now I have more of a lifestyle blog. I also thought that not too many people used the word musings in their title, and boy was I wrong about that.
5. What are you most looking forward to at Blogger Bash?
Reuniting with blogger friends, making new, mutually beneficial connections with brands and bloggers and meeting in real life some of the people I'd only connected with on social media.
6. What three words describe you the best?
Communicative, creative, inspiring
7. Got kids? How many?
I have one five-year-old daughter. I wrote a post about how I'm one and done, that is one of my most popular posts, so there must be other moms of singletons out there.
8. We all have a pet peeve. What is your #1?
People who are unprofessional and throw their baggage on to others.
9. If you could have dinner with anyone, dead or alive, who would it be?
This might seem strange, but I would love to have dinner with both Shirley Temple and Jim Morrison (of the Doors). Shirley Temple, because I adored her movies as a child, and Jim, because I think he was an amazing artist and highly charismatic despite his drug use. I think the dinner with Shirley would go well and we'd have a lot to talk about, but I think that Jim would probably slur his way through dinner and maybe make inappropriate comments.
10. Show me your face!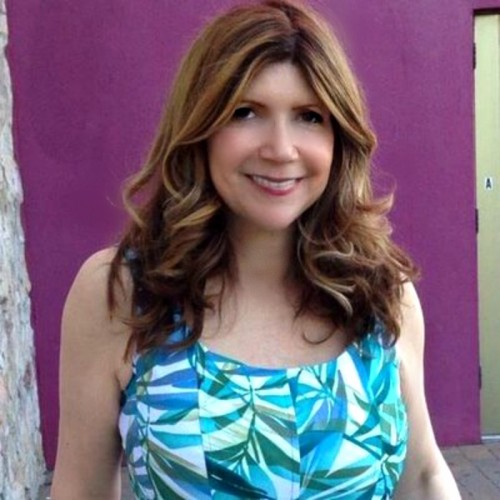 I'm so looking forward to seeing everyone when I get there on Friday. Please come up and say hi to me. You can find me on Twitter at @EstelleSErasmus
XO
Estelle