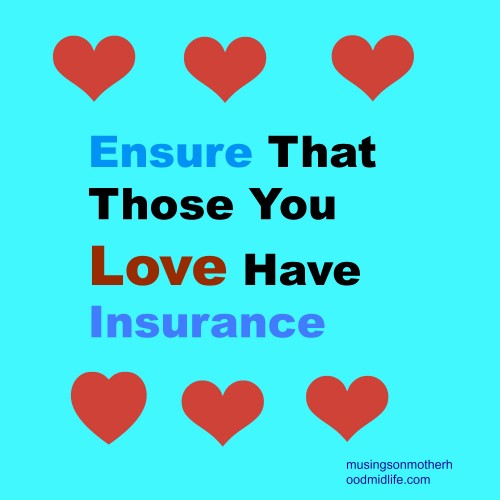 By Estelle Erasmus
This is a sponsored post on behalf of the Ad Council and Get Covered America. However, all opinions are my own.
When I was just starting out as a freelancer I went one whole year without insurance (and without telling my parents). The reason: I was trying to save money. I was lucky and didn't get into any accidents or have any health issues, but now with the wisdom of midlife I realize that I could have gotten myself into a lot of hot water.
My parents always told me that having health insurance is a must, regardless of how long I go without using it. You'll never know when you need it, and if you don't have it, it could prove to be disastrous. My friend didn't have health insurance either for reasons that I'm not aware of. It wasn't until she came across these health insurance companies in jacksonville fl that she was persuaded to get it. And low and behold, as soon as she found the right policy for her, she found herself in a car accident. If she didn't have that insurance, it would've taken a huge chunk out of her pockets. But it's not just health insurance that you may need either.
Life insurance offers benefits such as income protection, protection for any mortgage loans you may have taken out, and can also be used to protect aspects of small businesses. What does 20 year term life cost? Not as much as you might think! And, for what it protects, it might just be worth taking a look at.
If you would like some cheap public liability insurance then you may be interested in public liability insurance from Tradesman Saver, however, you may just be interested in health insurance.
It took me a while to find insurance through an organization I belonged to (thank you American Society of Journalists & Authors), but once I did I kept up the coverage until I had a full-time job.
The Ad Council and Get Covered America is helping to raise awareness about the new coverage options available through the Health Insurance Marketplace as well as the financial help available.
Here's what I wish I'd known and what you can find out more about by at Get Covered America by clicking this:
More than half of the uninsured could find insurance for less than $100 a month (under $50 for people under 35). Wow!
The uninsured are exposed to significant financial risk from medical issues, accidents or emergencies. Even young and healthy individuals (like myself at the time) are at risk. One trip to the emergency room for a broken arm or bad ear infection could cost thousands of dollars.
Open enrollment for marketplace coverage begins in the fall, but Medicaid and Children's Health Insurance (CHIP) is open year-round and special enrollment is ongoing. Special enrollment means a qualifying life event like having a baby, adopting a child, moving outside your coverage area, losing your current health insurance, gaining citizenship, leaving incarceration ). In most cases, a person has a 60-day window to get coverage.
Great Resources
Want to enroll? Visit GetCoveredAmerica.org to learn how to enroll in health insurance and get answers to common questions. You can also find the site's content at Facebook/GetCoveredAmerica and on Twitter at Twitter.com/GetCoveredUS
For more information about healthcare for newlyweds click here
For more information about healthcare for new and expecting parents click here
Is Money an Issue?
You might be thinking that you can't afford health insurance (I made that mistake). Don't worry, financial help is available. In fact over half of Americans under 35 can get covered for under $50 a month. Use the "Get Covered Calculator" to see how much help you could qualify for to cover your monthly insurance cost.
If you are struggling with your application, you can use the Get Covered America 101 page to find answers to the most commonly asked questions, or the locator tool to find an expert who can help. By entering your ZIP code, you will get the names and phone numbers of experts who can help you complete your application and understand your health insurance options.
This is a sponsored post on behalf of the Ad Council and Get Covered America. However, all opinions are my own.
Did you ever go without insurance? What's your insurance story?
[jetpack_subscription_form]
or