By Estelle Erasmus
My daughter is extremely well-traveled for a five-year-old. She's already been to the Bahamas, Orlando, Vermont, California, and most recently to Australia. You see my husband is South-African-born, but now most of his family live in Australia.
In April our family went on a three-week trip to Australia, to attend a wedding, visit close relatives we hadn't seen in years and vacation in the beautifully scenic Gold Coast. Throughout our trip, our family was using Parkhound Gold Coast so they could park their cars at the airport. However, it was also helpful for our trip. It worked for a number of places, which allowed us to see more attractions than we thought we would be able to. While we were there, we wish we could have stayed in the voco Hotel Gold Coast, as we had heard great things about this place from friends of ours. But either way, the trip was great. We met up with an old friend who knows the area well and had a mini road trip to all the nice places. She's only just finished her Driving Lessons in Melbourne so I was a bit nervous but it ended up being ok!
My one regret was that I wasn't able to attend the Disney Social Media Moms celebration at Disneyland. Getting the "Golden Ticket" and being unable to use it was certainly disappointing.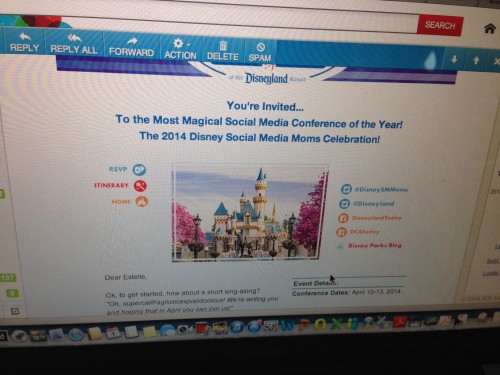 But there was a bright spot.
I am thrilled to share the news that I have been selected to be a 2014 National Geographic Kids Insider.

My partnership with this wonderful organization will enable me to share great vacation tips for families with young kids, and continue to encourage my passion for family travel.
We had an outstanding vacation and in the spirit of being a National Geographic Kids Insider, here are my tips for how I successfully entertained my daughter on our trip to the other side of the globe.
1) Tire Her Out Before the Flight
A flight from New York to Australia is 24 hours. If you stop off in California, stay over at a cool hotel like the Sheraton, go to Universal Studios the next day and then go to the airport that can work. Why? Because this will exhaust your child, making her likely to sleep for eight hours on the plane, leaving only 7 to entertain her with movies (2 at 2 hours each), meals, numerous bathroom breaks and games. It is also extra useful to dress her in her nightgown, making it easy to fall into slumber.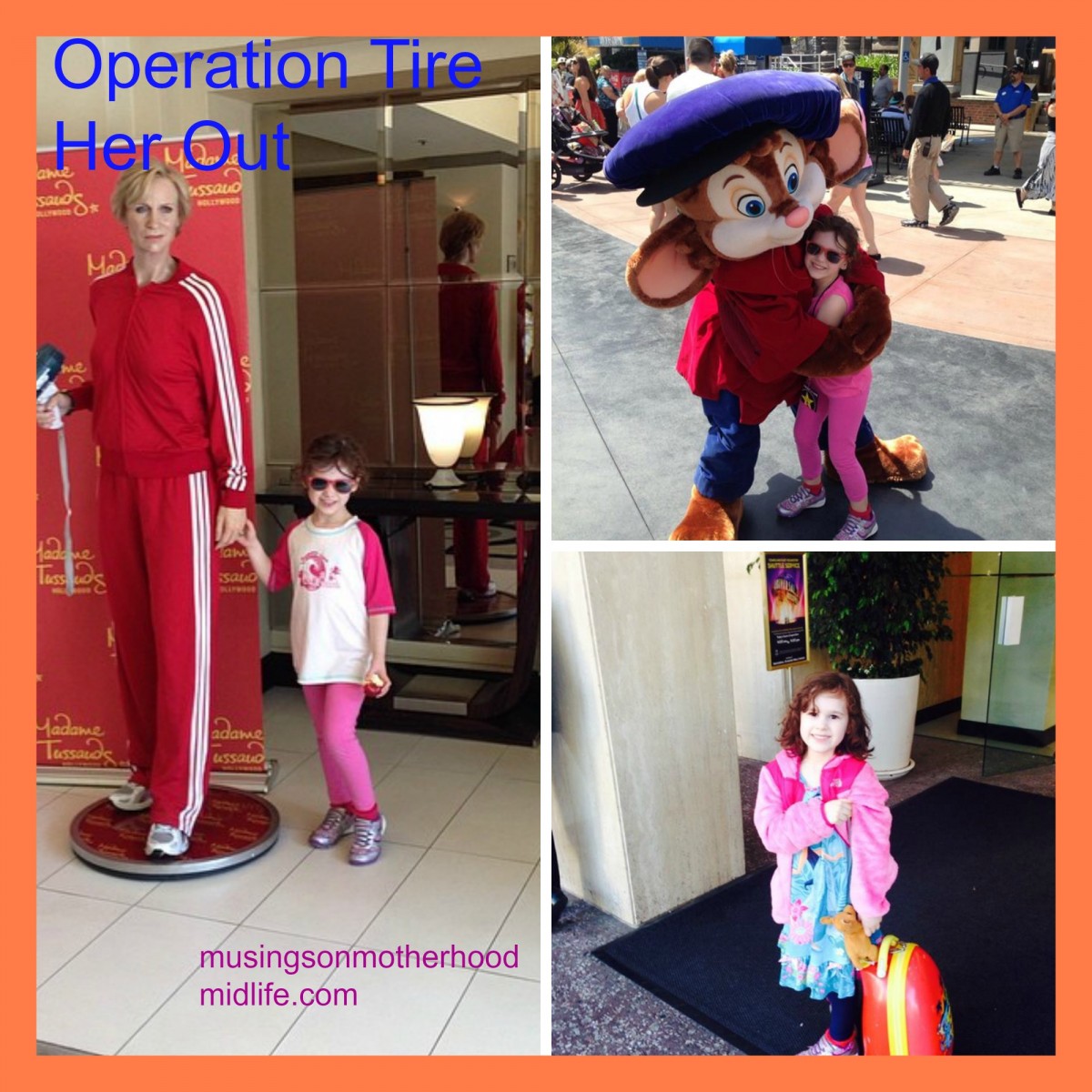 2. Find a Partner in Crime
Whatever hotel you are staying at, you are likely to find other kids hanging out at the pool, dining with their parents, running around in the lobby. With a watchful eye, you can make the most of this, while keeping your child highly entertained. My daughter had built-in entertainment in the form of her five-year-old and ten-year-old cousins, but we also made some new friends at the pool one day when we were at the Sheraton Mirage in the Gold Coast. Forget about the iPad, in the presence of other kids, my daughter choreographed wonderful dance routines, played tag, and catch in the pool, and had a blast. We were worried that we would have to keep a very close eye on the kids but because the place we were staying had such good safety and they said they had a company that offers Swimming Pool Fence Inspections in Brisbane come out and look at their pool, so we were happy to let them do their own thing and just check up on them every now and then.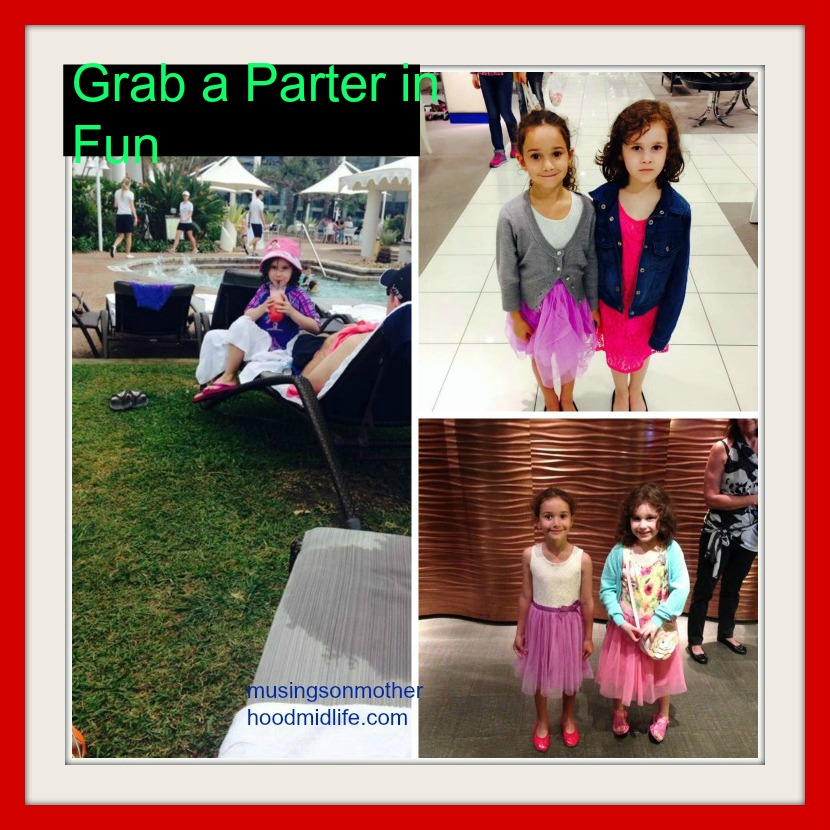 3. It's All About the Animals
There is an old saying that all you need to pull focus from the lead actress in a movie are kids and animals. All I know is that animals were in abundance in the many zoos we visited in Australia. From the koala bears to the kangaroos that she got to pet at the many zoos she went to my daughter was the queen of the animal kingdom.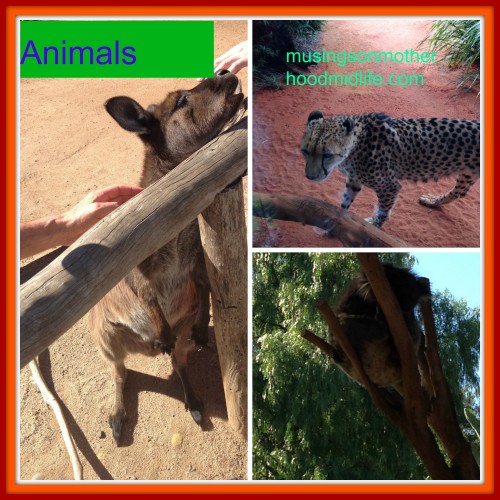 A special highlight was petting a very friendly kangaroo at the Melbourne Zoo.
4. Relishing a Role
My daughter was a bridesmaid, in my husband's youngest brother's wedding. We got beautified together with a mother/daughter day at the local salon getting manicure/pedicures. While I had my hair blowed dryed and styled, my daughter also got some help from the salon on how to attach her tiara.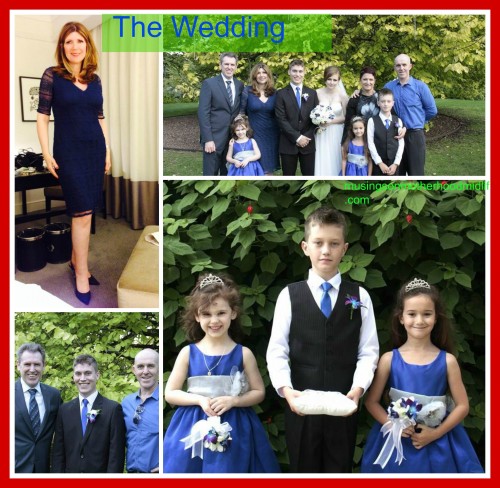 5. Celebrating a Birthday
My daughter turned five years old surrounded by her extended family and grandparents from Australia. How cool is that? She not only enjoyed two rainbow birthday cakes–one she baked herself with her beloved Oumie (grandmother in Afrikaans) in Melbourne, and one that her Oupa (grandfather) bought for her when we traveled to the Gold Coast.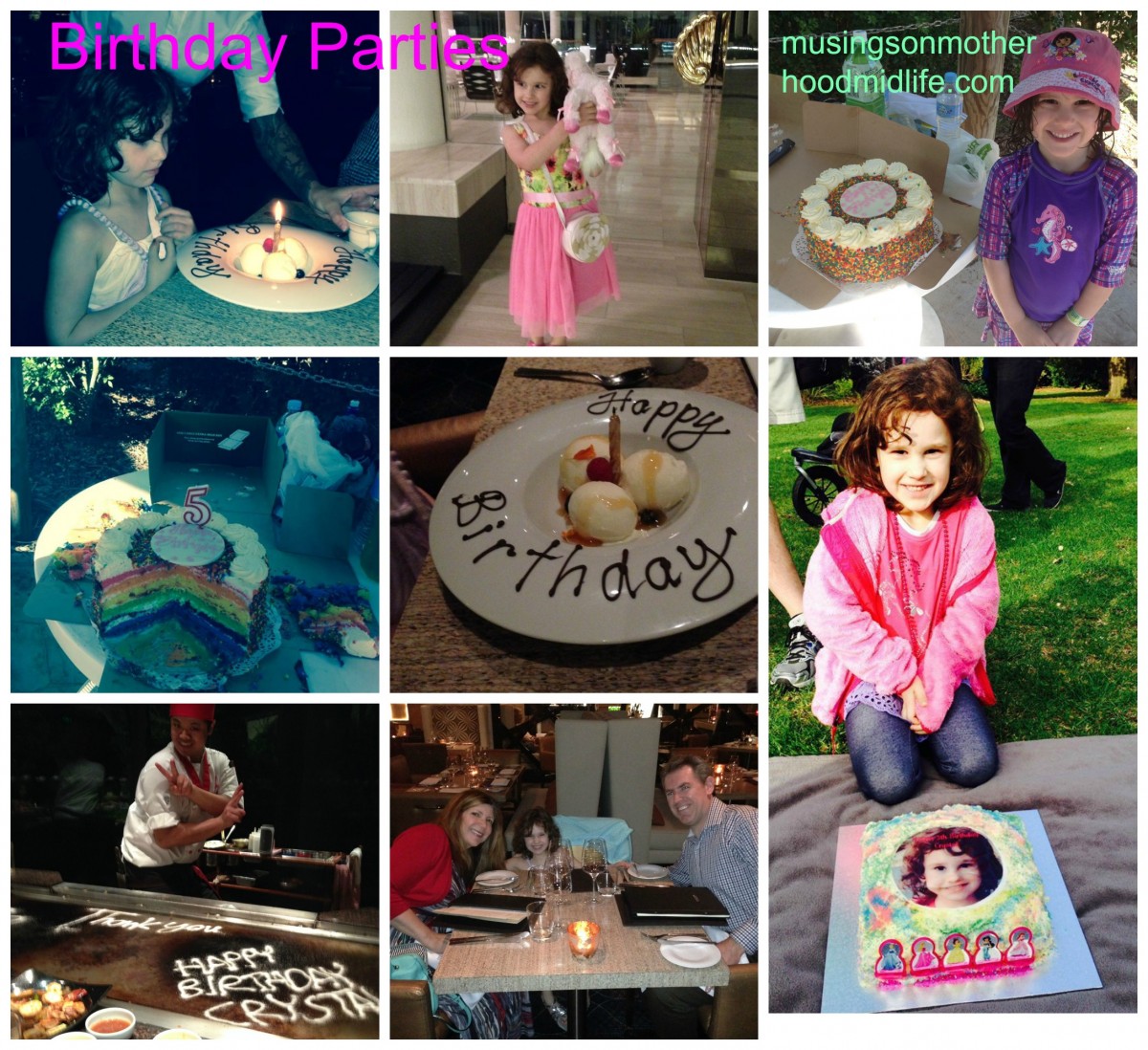 6. Fun with Food
The child who is constantly saying, "I'm hungry, what can I eat?" will relish the tasty treats of a new country. She enjoyed tea time with the rest of the gals in the family while in Melbourne, an amuse bouche of a lamb meatball at the restaurant we took her to on her birthday, and a variety of Asian dishes, salads with kale and quinoa and of course copious amounts of french fries, which equal delicious in any country.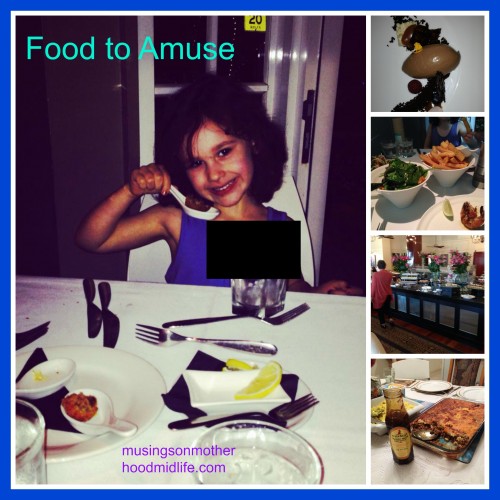 7. Take to the Streets
Walking is entertaining. We walked for hours, and saw street performers, city-approved Graffiti-walls sprayed by performance artists, the waterfront, and streets shaped like Diagon Alley from Harry Potter.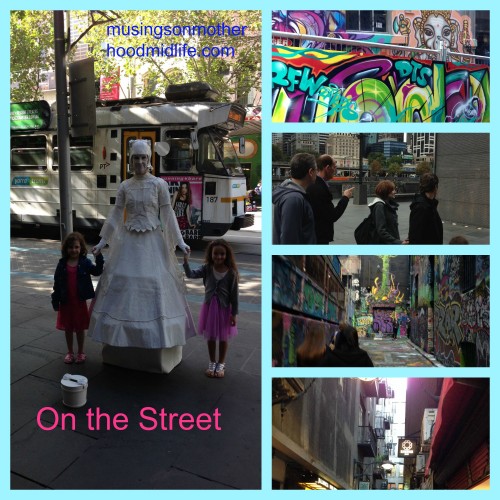 8. Life is a Beach
Swimming in the ocean and the pool with my daughter during the day tired her out, affording my husband and I some space to relax in our room together at night.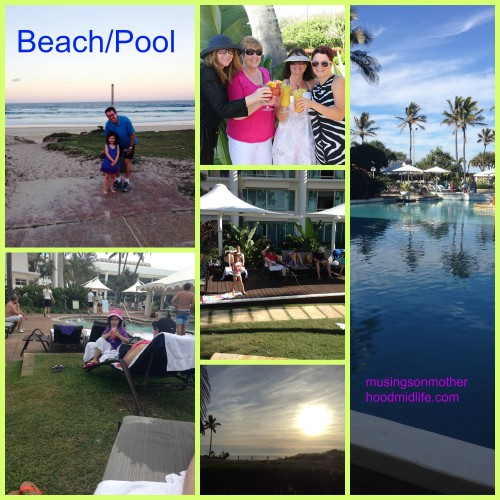 9. Loving Time with Her Grandparents
She skypes with her grandparents on the other side of the world often, but skyping is no substitute for seeing them in person. She lapped up the love and attention they showered on her and was generous with her hugs, kisses and cuddles.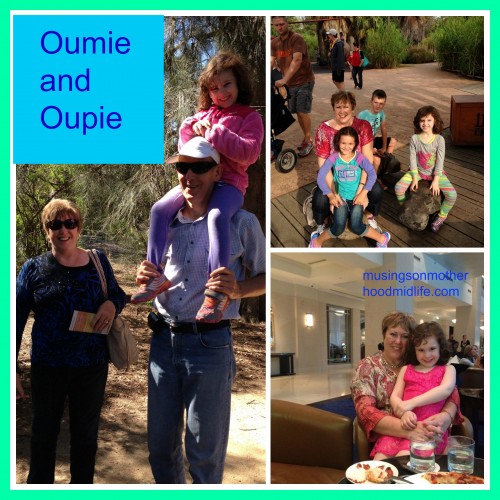 10. Adventures at Amusement Parks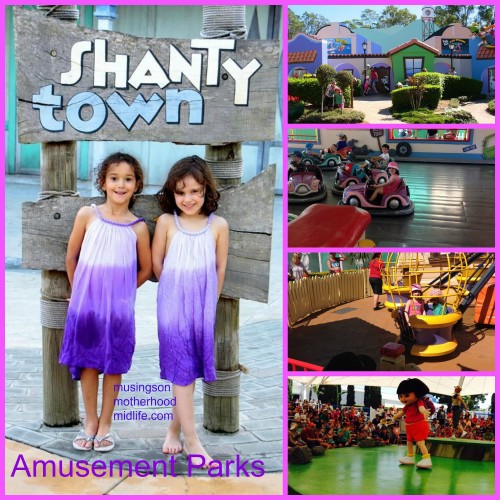 In the Gold Coast, we visited three separate amusement parks, one of which offered a Dora show, that I fought the ferocious crowds of parents (those Aussies are tough) to secure front row seats to.
Totally worth it.
Have you ever been to Australia? Is it on your list of places to take your kids?
[jetpack_subscription_form]
Or