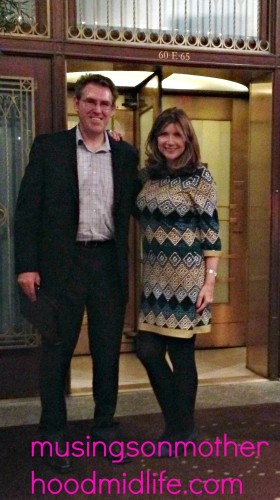 By Estelle Sobel Erasmus
I've always prided myself on dressing well. Save for a brief lapse right after giving birth (who knew the J. Crew t-shirts were so form-fitting, and nobody told me that I couldn't wear my maternity pants six months after labor), I think I've mostly worn the right clothes to flatter my curvy, tall figure.
Many of the dresses in department stores except for Bloomingdales, which I love either don't have enough material, or are made for women with a short waist (which is why I can't wear those A-line dresses-the waist comes up as empire on me). I'm looking at you Boden.
As a midlife fairly new mom, I find that I traverse the range of events that I need to dress for. Between blogging conferences, special events, date nights out with my husband and the rare soiree I need the right outfit to wear and I don't want to blow my entire clothing budget on just one dress.
Many times people tell me they like what I'm wearing and ask where I got it. Usually, I say, "Oh, I picked it up at a boutique." So, here's my big secret: I get some of my favorite clothes from Dress Barn. I got engaged wearing a Dress Barn dress; I wore a Dress Barn dress to my bridal shower; and probably would have bought my wedding dress there if they sold wedding dresses (hint, maybe they should). Basically, Dress Barn has been there for me through every big moment of my life.
Most women don't realize that Dress Barn (and no I'm not an affiliate, nor is this a sponsored post–I just like them), have a plethora of flattering, non-matronly tunic tops and beautiful cocktail dresses, as well as leggings (although my favorite leggings are still the wide-waist ones from Hue that thanks to Pinterest Told Me To…, I now know about).
A caveat: You do have to carefully go through the merchandise. Some of it is over-the-top; too sparkly; too flowing; too boldly colored, and even sometimes matronly. However, in my opinion, some of the best finds in fashion are found at Dress Barn.
So, since seeing is believing, here are some more examples of me in Dress Barn tops and dresses.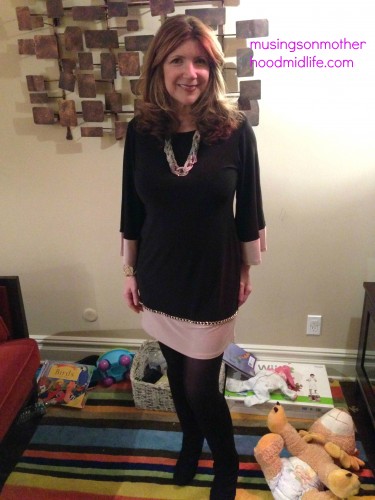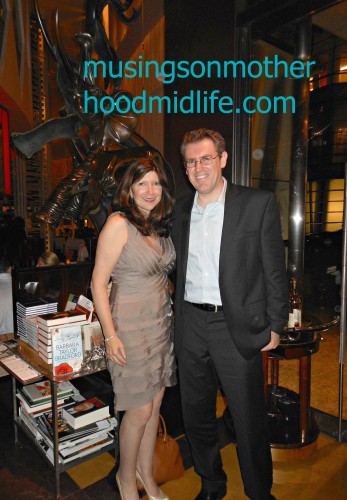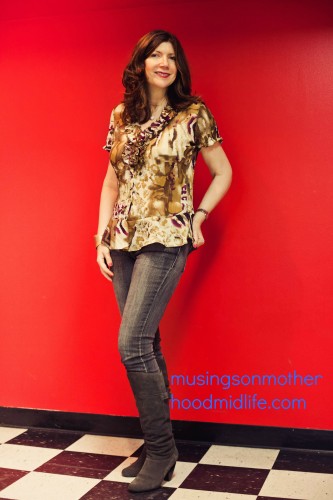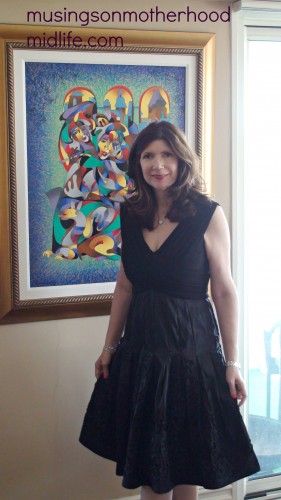 So, what do you think? Do you like these selections? Would you consider buying your clothes from Dress Barn now that you've seen how pretty and stylish the clothes are?
I haven't posted very much this month and that's because shortly I'm headed to Australia for a fun family trip, my brother-in-law's wedding and a chance for my daughter to spend time there with her South African grandparents and her cousins. Follow me on Instagram at http://instagram.com/EstelleSErasmus to see my adventures, and what I'll be wearing.
Also, why don't you sign up to get my blog posts in your email box. I'm planning some exciting stuff for my subscribers, so this is the time to join.
Subscribe to Blog via Email
What is your best-kept fashion secret?

Other places to find my writing: